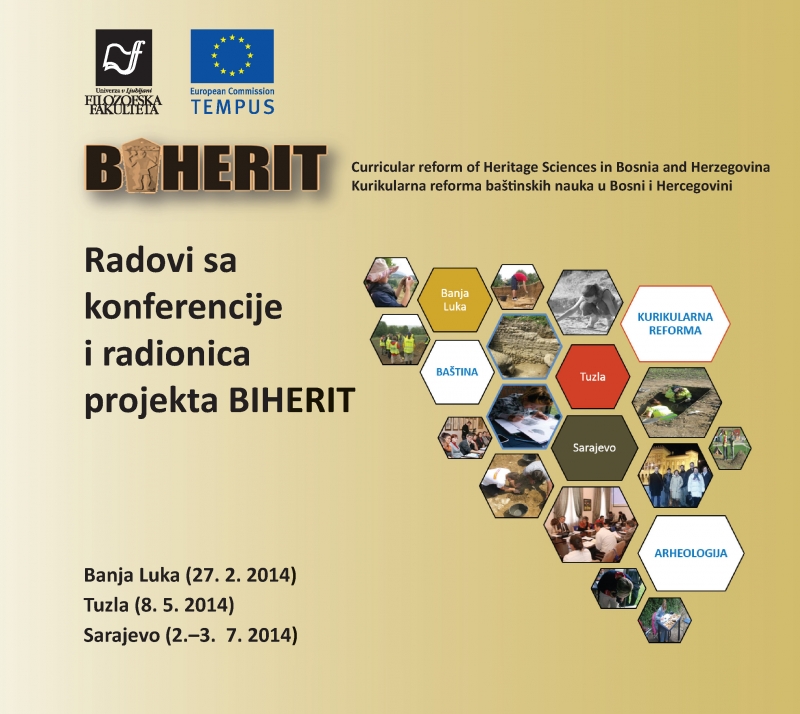 Radovi sa konferencije i radionica projekta BIHERIT
U ovoj publikaciji donosimo radove koji su bili predstavljeni na tri radionice i na završnoj regionalnoj konferenciji projekta BIHERIT (Curricular reform of heritage sciences in Bosnia and Herzegovina) Prvo poglavlje posvećeno je kurikularnim i studijskim vidicima nastave arheologije odnosno baštinskih disciplina u susjednim zemljama. Drugo poglavlje namijenjeno je baštinskim vidicima i praksama. Ti vidici su po našem mišljenju ključni za razvoj svih akademskih disciplina koje se neposredno ili posredno bave baštinom, jer upravo refleksija baštine i u širem društvenom kontekstu omogućava relevantnost akademskim disciplinama koje ju proučavaju.
Treće poglavlje nazvali smo "Tehnologije" i u njemu su predstavljena tri kraća rada doktorskih i magistarskih studenata. Sva tri rada jasno pokazuju jedan od glavnih pravaca budućeg razvoja arheologije i baštinskih nauka – u sposobnosti svladavanja novih tehnologija i komunikacije sa javnošću. Publikaciju završavamo četvrtim blokom u kojemu su sakupljeni studentski radovi na konferenciji i radionicama. Ti skupovi su bili za najmlađu generaciju budućih arheologa i historičara u BiH jedna od rijetkih prilika da u javnim nastupima predstave rezultate svog rada.
Leto izida:2014
Št. strani:198
Tip vezave:elektronska izdaja
ISBN:978-961-237-721-2
Redna cena: 0,00 EUR